Stray dog releases Update
Hey guys! Today Im gonna talk about an amazing new release by Stray dog. Today Stray dog released an pretty update to their body skins! Gac Akina has put a lot of work in his latest release. He has added some more options to the skin, he added vitiligo to the tones 08 and up, 4 different hair options, freckles and a neatly shaved option. I have added some photos to illustrate those skins a bit more so you get a sense of what I am talking about.
Gac Akina also added a new body skin for the Slink body users. The new bodyskins are available at the mainstore. And those who already own the skin can just do a "reldeliver" and you will get a free update. Before you buy just make sure to try on a demo! But I am sure you will be convinced. In this post I am wearing the Shane tone 05 catwa face applier and the new head from Catwa released at skinfair "Skell".
"Stray dog keeps amazing me"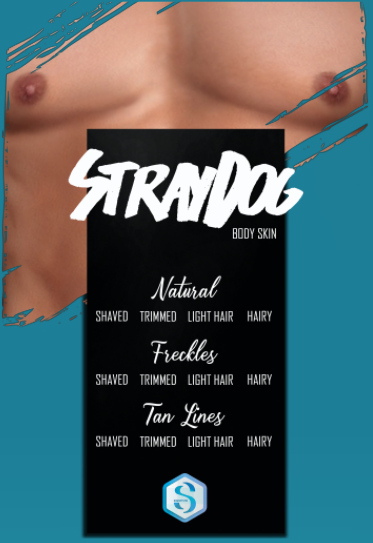 "meeting Brian Werefox was a real honor today!"
N
ice thing is that when I went to the shop I ran into an other blogger I really admire. Namely Brian Werefox. I couldnt resist to add him to my FL after a nice little chat. In the end I have to: "Gotta catch em all!" haha. You can follow Brian Werefox here. Enjoy his work I can tell you it's amazing!